Tags and Features


As a lot of us know, there are different Sizes an Types of RFID Tags.
We will here take a closer look on LF Tags (100-150 kHz operating Frequency)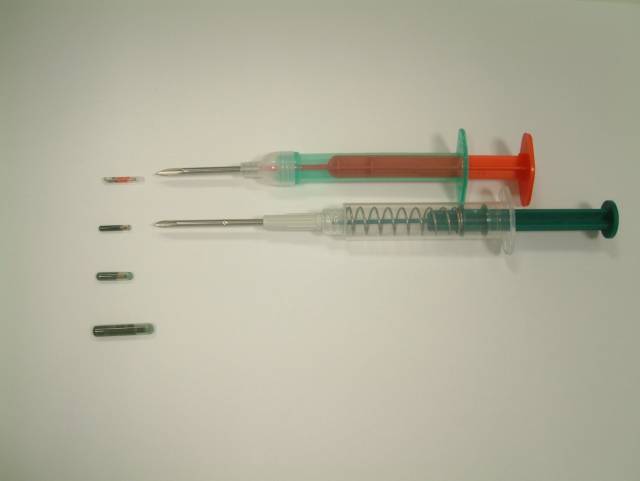 Here is an assortment of different Tags and implantation Syringes:
1. 14 x 2 mm (animal Tag with Bio-Thermo (Destron)
134,2 kHz
)
2. 12 x 2 mm (animal Tag ISO 134,2 kHz)
3. 13 x 3 mm EM 4102 125 kHz Tag (very common and at the moment the easiest solution)
4. 22 x 4 mm Hitag S (Better read range but much bigger, too big for Hand implantation)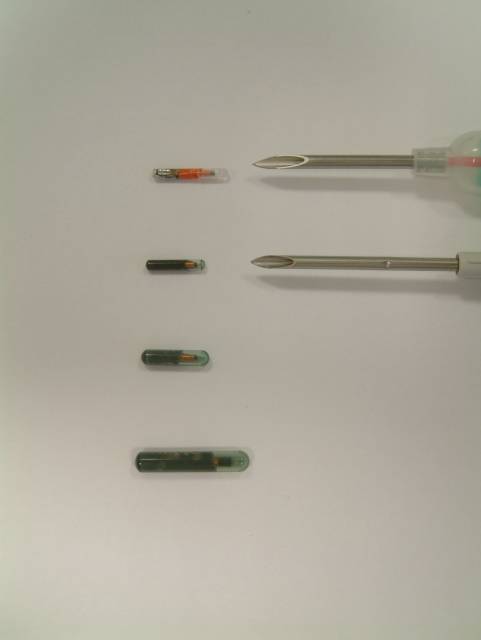 The above Tag has the Parylene coating on it but it can be removed:
I think it is advisable to remove the Parylene before Implantation in case of removal of the Tag.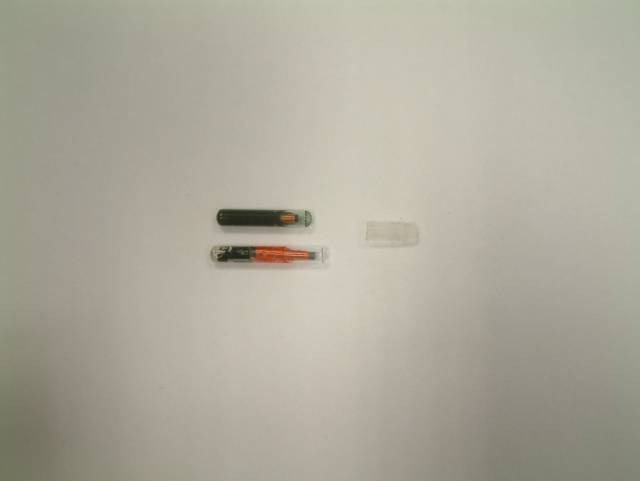 The Bio-Themo feature is an extra of the special ISO-compliant Tag from DESTRON.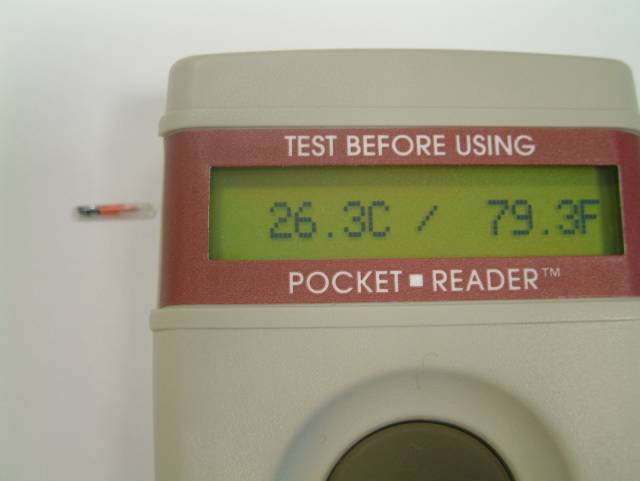 Oh you look right, this reading device is from Digital Angel corporation which also manufactures
the "Verichip"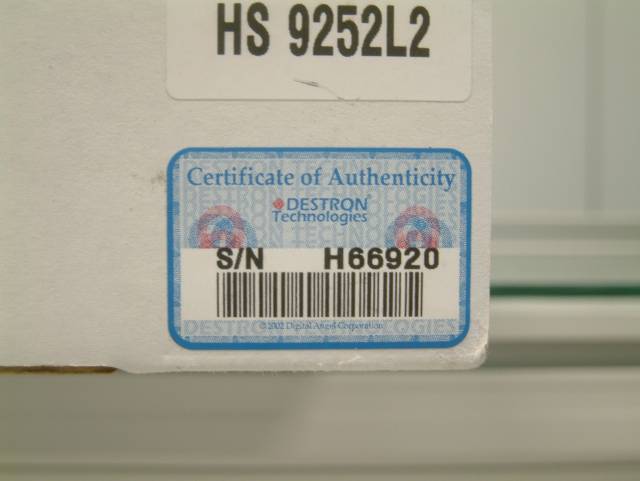 The Animal-Tags come in sterile packaging from the factory: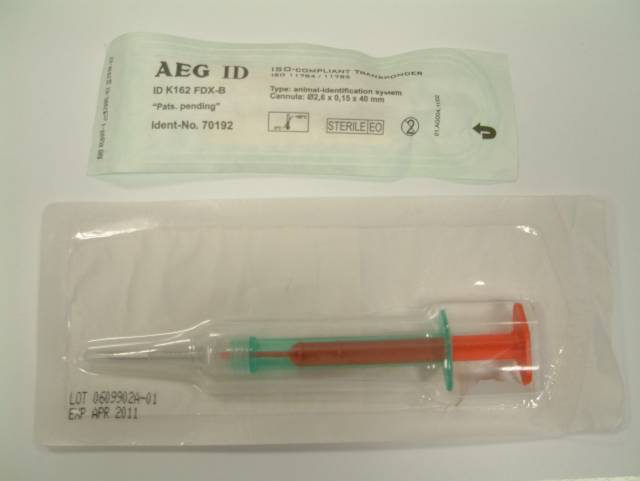 The Bio-Thermo feature and how it is advertised: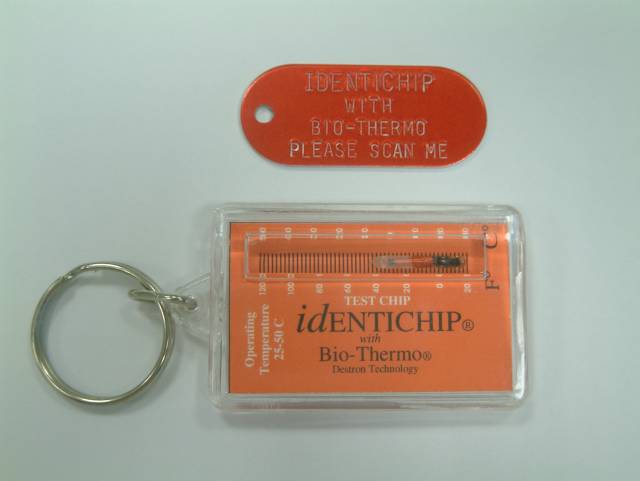 Maybe it is an interesting feature to implant the Bio-Thermo Tag in your upper arm (inner side)
quite interesting to get your body temperature this way -;

At the moment I don't know how the temperatur information is transferred in the ISO protocol,
so I can only read the temperature of the tag wit the Destron reader, my Tectus reads the ID only.
But I will see...